Eco Green Residences & Suites
New eco luxury experience in Toroni, Halkidiki
Eco Green Residences & Suites Hotel is located in the magnificent Toroni, an earthly paradise with award-winning crystal clear waters, sandy beaches and lush vegetation. It is a Residence facility that combines its love towards the environment with high-quality services so as to offer the most memorable vacations.
Our vision is to create an idea that will influence the world philosophy of hotels and set the example. Sustainability is our strong point as we respect nature and offer even more qualitative facilities. A viable energy environment, combined with luxury, brings us closer to our goal. Our goal is to offer the opportunity for breakthrough vacations that will inevitably become nostalgic memories.
Make a small and happy break from your everyday life and get to know the eco-friendly hospitality of our suites and residences in Toroni that are available from May to October. Relax, enjoy Halkidiki and take the opportunity for innovative experiences.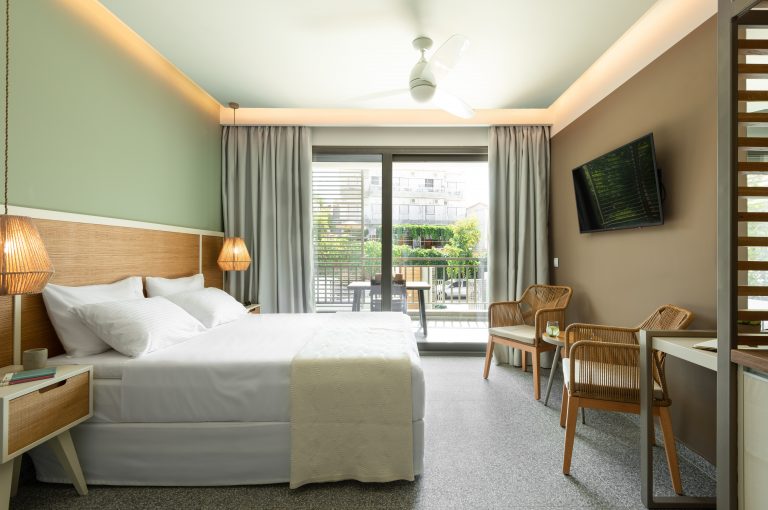 Our rooms and suites are equipped with the most advanced technology in energy saving appliances and applications for a comfortable and pleasant stay.
Let Yourselves, Live, Enjoy, Ecologically
in the nature of Halkidiki!
Eco Green Residences & Suites, is located in the center of Toroni, with easy access to the beach.

Hotel close to the beach of Toroni

Private & Free car parking

Mountain bikes are available on rental basis

Recycling for paper, aluminium, glass and trash