Latest technology Energy Efficiency applications in our Hotel
The most advanced energy saving technologies were embodied in the hotel's construction and all modern requirements for a comfortable and pleasant stay were met.
Our buildings have environmentally friendly systems, such as thermal insulation system, photovoltaic system, energy efficiency windows, solar air conditioning, low consumption lighting, waste management and solar heating. In this way, you can leisurely enjoy luxurious holidays.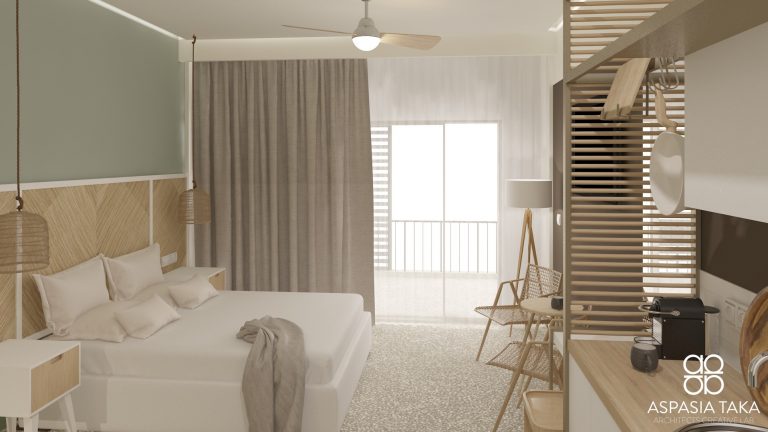 Suites, Apartments in Toroni
Our rooms and suites are equipped with the most advanced technology in energy saving appliances and applications for a comfortable and pleasant stay.